Hey everyone! I thought that I'd kick off the New Year with something that I haven't ever done before – a book tag! Every month I'm going to be choosing one of my favorite albums or soundtracks, and picking a book that I think fits each track on the album! So for January, I had to go with Taylor Swift's Reputation album! Honestly, no other month would have suited this CD better, since it's all about new beginnings, starting over, and clearing the slate. So, lets get started!
Fair warning – there will be some spoilers past this point…proceed with caution!
1 – Ready For It…
"Baby, let the games begin, let the games begin…are you ready for it?"

I think this album definitely started out with a bang, so I think that Warcross definitely fits that mark. There are several reasons why I think that Warcross and Ready For It go hand in hand, and the first is the lyrics I've highlighted above – Warcross is all about a game within a game, so it definitely fits perfectly there. Secondly, there's a line that says "touch me and you'll never be alone," the main character has a relationship with the creator of the game Warcross, but because he's famous, their relationship doesn't stay secret for long. The final reason, is the sound of the music itself. It's very bass thumping, technological, in your face. I really think that if they were to make a film of this movie, Ready For It would be in the soundtrack. It just sounds like this book!
2 – Endgame
"I wanna be your endgame…big reputation, ooh you and me we got big reputations"
While "Endgame" isn't my favorite track on this list, Feyre and Rhys definitely fit the bill for this track. The whole song is about how they are each other's endgame, and that they both have big reputations and their relationship would cause quite a stir…which is EXACTLY what happens in ACOWAR! After Feyre leaves the Spring Court (again) and returns to Rhys' side, it sets the entire country off…even more so after Rhys announces that Feyre is his High Lady, wife and mate. There is no song that fits this book and their relationship better.
3 – I Did Something Bad
"They're burning all the witches even if you aren't one, so light me up."
Now, I had some trouble fitting a book to this song, so I called my sister to give me a hand, since she's the biggest Swiftie I know (plus she's a read-aholic). She suggested to me Practical Magic – now full disclaimer, I've never read the book…but I have seen the movie. She told me they're very similar, at least in the ways that matter for the song. In Practical Magic, one of the sisters killed her abusive boyfriend, but then to save their hides, the sisters have to use magic to fix the situation. I think that it fits this song pretty well, since the sister "did something bad" by killing someone, but since he was a really horrible person, was it really the worst thing?
4 – Don't Blame Me
"Don't blame me, love made me crazy"
I don't know if there is a better book for this song, but if there is, I haven't read it. This entire book can be summed up in the line "love made me crazy." It features a demented main character who abuses everyone around him because he was treated badly as a child, and then the woman he fell in love with married someone else and died. He then goes for revenge against all of the people who wronged him, and goes crazy talking to the ghost of his former love. It's really a crazy novel, but a pretty good read, nonetheless.
5 – Delicate
"Is it cool that I said all that? Is it chill that you're in my head? 'Cause I know that it's delicate."
I really had to do this book for Delicate, and here's why: Simon and his online love Blue are in a really delicate situation, both of them are closeted gay, and Simon is being blackmailed. Their whole situation could be (and is) put on blast throughout the whole school. This song just reminds me so much of Simon and Blue's relationship, it's such a beautiful thing, but it's so delicate and fragile. All Simon thinks about is Blue, so I really think this song fits my OTP!
6 – Look What You Made Me Do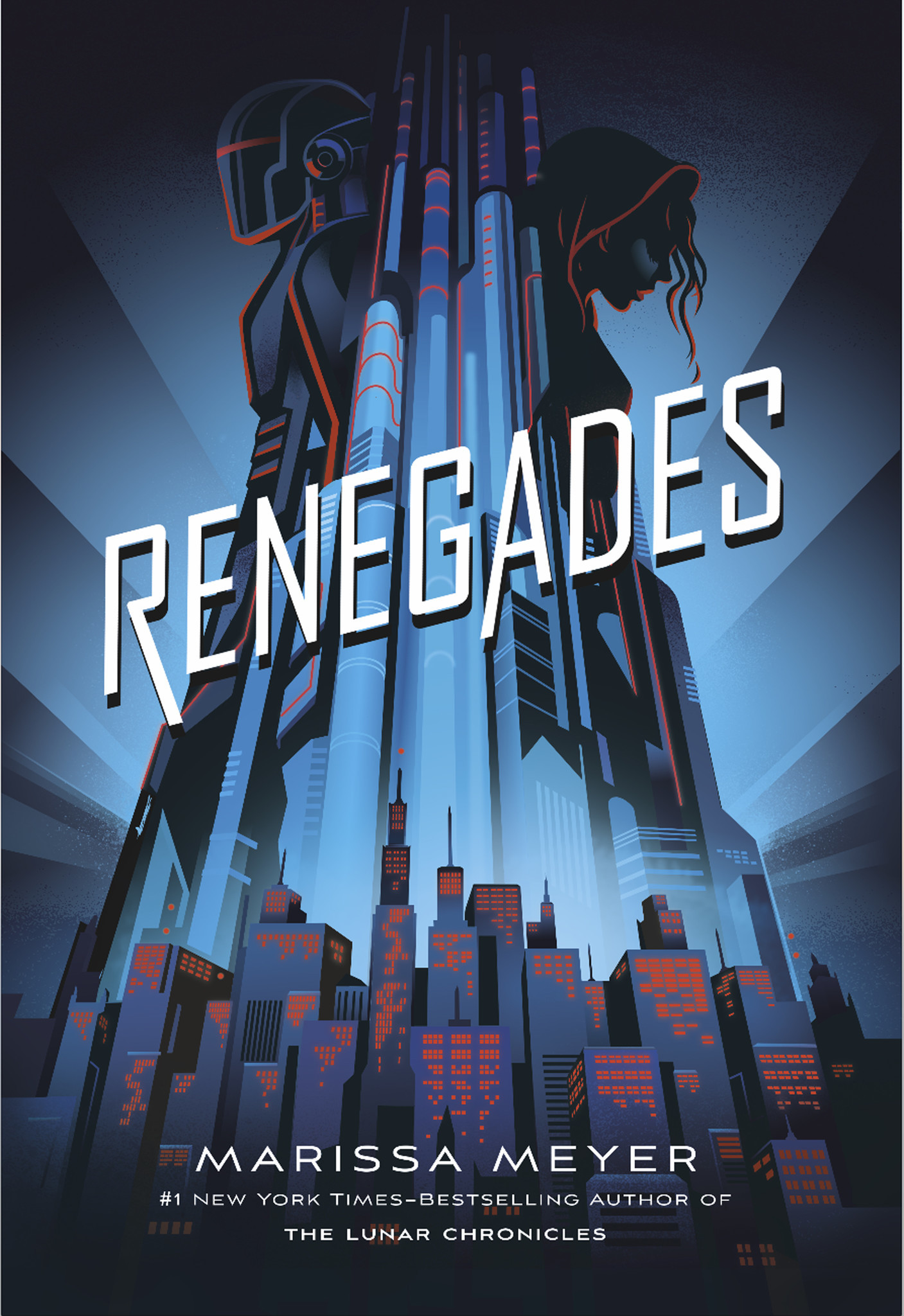 "I got a list of names and yours is in red underlined"
This is another song where I think it would be in the soundtrack for a movie version of this book. It just sounds like the novel Renegades. The lyrics also fit it really well. The main character, Nova, is a villain undercover as a hero in order to overthrow the whole system as a way to get revenge. However, the whole time she seems pulled around by a puppet master pulling her strings…shes driven to the actions she takes in this novel, so I think Look What You Made Me Do is a perfect fit for Renegades!
7 – So It Goes…
"See you in the dark, all eyes on you my magician"
I debated using Caraval or Legendary here for So It Goes, but I think I made the right choice with Caraval. All throughout the novel, there is magic everywhere. Scarlett has to play the game in order to win her sister back. However, there are several times where she gets caught up in the moment of the game. I think this song really fits Scarlett, her relationship with her sister, and with her tenuous relationship with her leading man.
8 – Gorgeous
"You should think about the consequence of your magnetic field being a little too strong."
Unravel Me is the epitome of the main girl falling for the troubled boy that she should be steering away from. Once Juliette realizes that Warner can touch her skin, she starts being drawn to him. I can't even count how many times the narrator calls Warner gorgeous. So, even though the main character is dating someone else, she's still drawn to the beautiful, damaged Warner, with the eyes she could drown in. The way the lyrics fit this book is really uncanny.
9 – Getaway Car
"It was the great escape, the prison break, the light of freedom on my face."
I had to choose a book with an actual getaway car and prison break for this one. I don't really feel bad about spoilers for this one, since it's been around for 200 years, but I'll still try to keep it vague if I can. Basically this book deals with cases of mistaken identities, government cover-ups, a love-triangle, and several prison breaks. I took the literal meaning of the song for this one, but really, it fits pretty well once you think about it.
10 – King Of My Heart
"And all at once, you are the one I have been waiting for…you are all I want, I'll never let you go."
I really think that King of My Heart describes perfectly the relationship that Feyre and Rhys have in the second half of Court of Mist and Fury. It's definitely that "click into place" kindof a feeling, so I think it's quite perfect. There's also a line that talks about how their broken pieces are mending with all of the nights that they're spending on the roof – it immediately made me think of Starfall, and the sweet moment that they were able to share on the roof of the house of wind. I really think that this sweet song describes their relationship perfectly in ACOMAF.
11 – Dancing With Our Hands Tied
"You turned my bed into a sacred oasis"
"I loved you in spite of deep fears that the world would divide us"
I couldn't pick just one line from the song to describe why I thought that Dancing With Our Hands Tied fit Eleanor & Park. This song really reminds me of the relationship that Eleanor and Park have. If you aren't familiar with the book, Park begins to make Eleanor mixtapes that she would listen to on his walkman while laying on her bed. Eleanor had a rough home life, and her mom and step dad didn't approve of her relationship with Park, so they had to keep their relationship a secret. I think this song really fits the tumultuous relationship that these two shared.
12 – Dress
"I don't want you like a best friend, I only bought this dress so you could take it off"
Oh boy – I'm going to try and condense this book into a paragraph, so bear with me. This song is hands-down the best fit for The Kiss Quotient. It's another one of those songs where it would be in the movie version, and I'm going to attempt to tell you why. First of all, this book is a reversed Pretty Woman fantasy where the main character hires a man to teach her about sex. So it's full of steamy situations. Secondly, the male lead's day job is that he makes, designs, and tailors clothes…and he literally makes the main character a dress. It's full of beautiful moments, and I really think that this song would be the perfect fit for their relationship
13 – This Is Why We Can't Have Nice Things
"This is why we can't have nice things, darling. Because you break them, I had to take them away."
I really had to go here with this book. The main character is absolutely psychotic. She goes on a tirade to ruin people's lives, after she is given the slightest inconvenience. It's really interesting to see, but at the same time, it's so messed up! I really can't think of a better fit for this song than Amy from Gone Girl.
14 – Call It What You Want
"My castle crumbled overnight, I brought a knife to a gunfight. They took the crown but it's alright"
This song completely fits Aelin and Rowan's relationship in this novel. Aelin finally is able to return to her country as a queen, only to have her father's advisers refuse to recognize her as the reigning ruler of her country. But hope is not lost, she is out to raise an army and prove why she should be allowed to claim her birthright, and at her side is a fae prince, who is, though they don't know it yet, her mate. Their relationship is very tenuous since both of them are still getting over the deaths of people who meant everything to them. They aren't quick to put a label on anything, but they are each others, and that's what counts. This song is a perfect fit.
15 – New Years Day
"There's glitter on the floor after the party, girls carrying their shoes down in the lobby."
This book kicks off with a bang, as you see that one of the characters has been murdered at a party. We don't know which character until the very end, but the whole book builds up to the final moment where we find out who died and why. It's also full of forbidden love, scandals, and intrigue. The feel of the song is very sweet, so it doesn't quite match the book there – but I definitely get vibes of this book in the lyrics.
I know a few of these don't fit the songs exactly, but I really like the pairings I made here! I got to include some of my favorite books, and some books that I didn't like as much. Are there any books you think would have fit these songs better?
Happy reading,
Stephanie!